Add a User's Calendar with Another Provider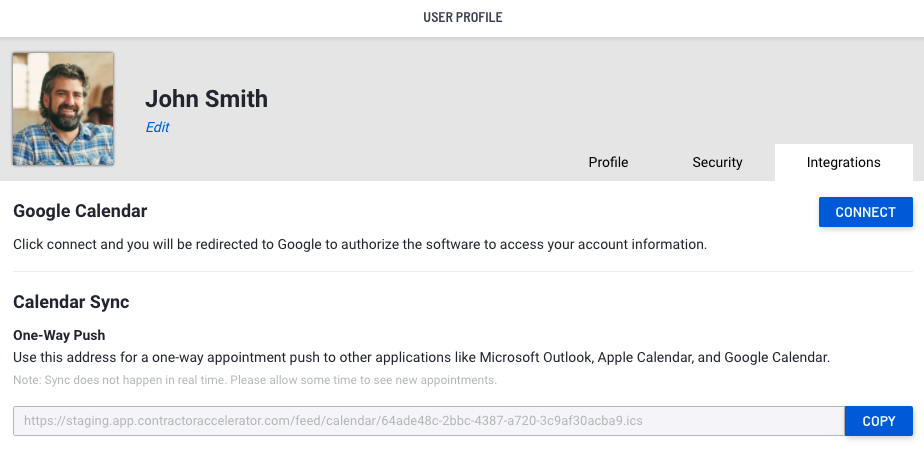 We recommend linking a Google Calendar to Contractor Accelerator for our most robust calendar integration (two-way sync), however, you may link Contractor Accelerator to any calendar provider using the below iCal integration.
The sync between Contractor Accelerator and a non-Google calendar provider is one-way. This means appointments from Contractor Accelerator will sync to your calendar but appointments created on your calendar will not sync with Contractor Accelerator.
---
iCal Calendar Integration
Follow the below steps to link your calendar provider to Contractor Accelerator. This will allow for read-only access to your appointments from applications like Microsoft Outlook or Apple Calendar. Sync times vary. We refresh our calendars every 10 minutes but your calendar provider may have a longer sync time.
Click the User Menu Icon.
Click Profile and go to the Integrations tab.
Under Calendar Sync, click the Copy button to copy the link provided.
Paste the iCal Calendar Integration URL into the Subscribe to Calendar URL field within your calendar provider.
*Only Sales or Installation roles will have access to the iCal integration.