What Are Forms?
A form is any service that you provide to your customers. Within a form you can select products...
---
A Form While Creating A Bid: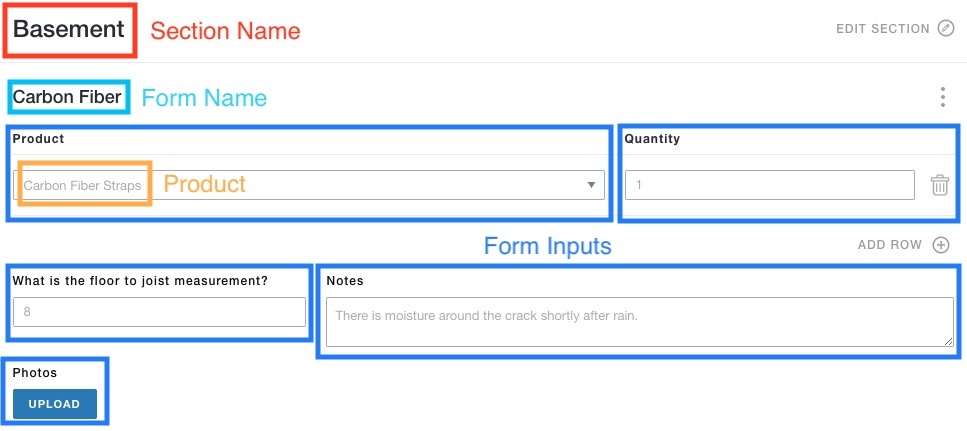 ---
How the Form Appears Within the Finalized Bid Sent to a Customer: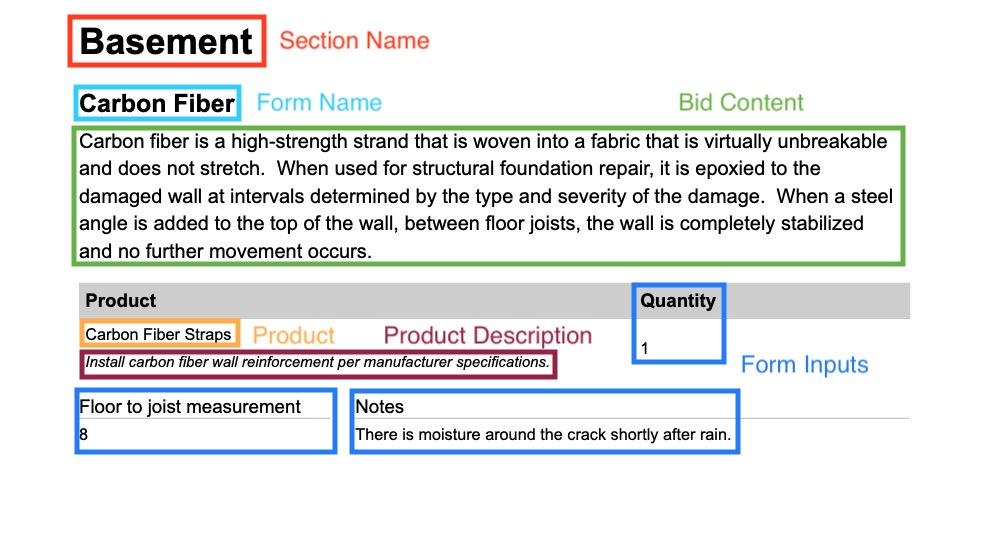 ---
Form Customization
Forms can be customized to fit your company. The basic default forms, include a product drop down list, a quantity input, a notes section and a photo upload.
The below list are the different types of inputs that can be added within a form:
Internal or External Text Box
Radio Button
Checkbox
Drop Down List
Calculator With Customizable Calculations
See the below image for examples.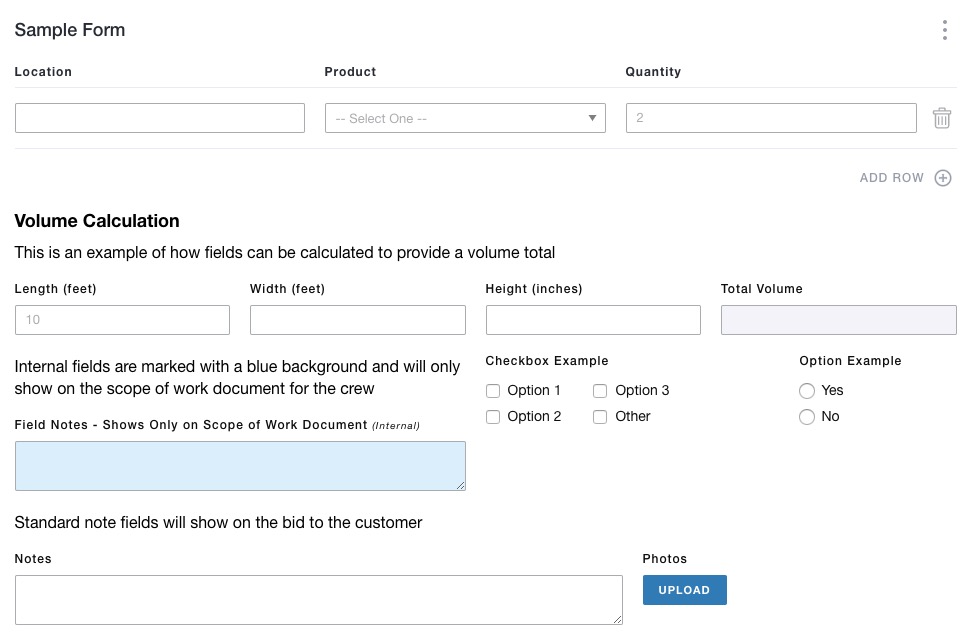 Please contact support if you would like a form customized or adjusted.
---
Manage Forms
Manage your available forms by accessing the Forms section within the Company Profile.
Select the Action Menu icon to the right of the form.
Select the Three-doted Menu to edit, duplicate, or delete form.
Category - Select a form category to nest the form under. This will be helpful to filter your forms while creating bids.
---
Manage Form Categories
Form categories allow you to organize and store related forms together, making them easier to find while adding a section for a bid. When a category is selected the linked forms will be listed below.
Example Form Category Hierarchy:

---
Form Categories When Creating a Bid

The Forms linked to the Structural Repair Category are listed in the below list: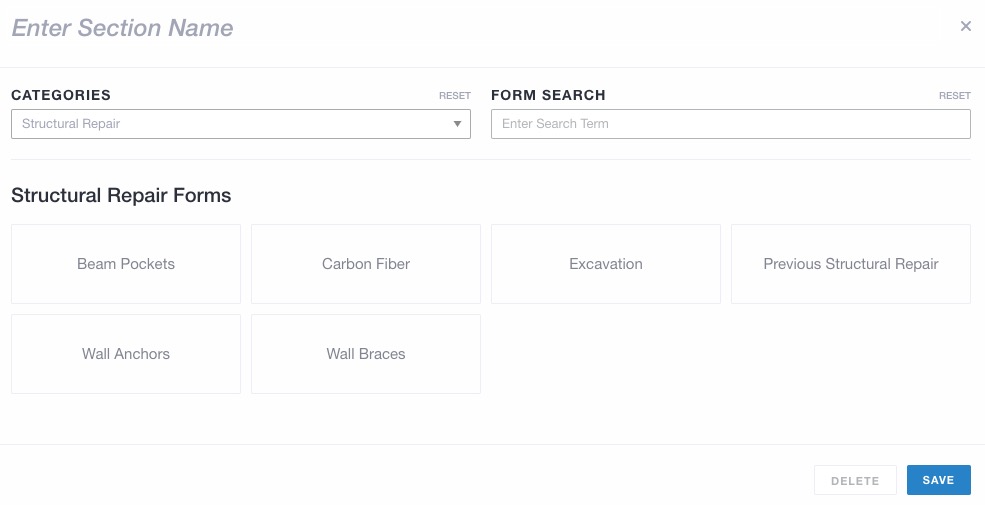 ---
Add a Category
Add a category to organize forms when creating bids.
Select

Forms

from the Company Profile.
Select Organize Forms.
Select the Add Category button.
Enter a name.
Click Save.
---
Add a Subcategory
Subcategories add another layer of organization to categories and forms when selecting them for a section.
Select the three-dot button for the Form Category.
Select Add Subcategory. The Parent Category will pre-fill.
Enter a name.
Click Save.
---
Edit a Category
Edit a previously created category.
Select a Form Category's three-dot button.
Select Edit.
Change the Parent Category using the drop down list or edit the name.
Click Save.
---
Delete a Category
Select the three-dot button then Delete to delete a category.
Rearrange a Category
Customize the order of categories when creating a section.
Click and drag categories to arrange how they appear within the category drop down list.
Click and drag to nest a category, as a subcategory, under another category.