Your Media files are available for viewing and download from the Media Library or can be added directly into a bid for a seamless and organized presentation. Primary users will add your company's media files to the system via the Setup Wizard or Company Profile.
Why Use Media Files?
Access the Media Library from the User Menu Icon to show customers a video explaining a product or installation process.
While making a bid, add glossy sheets, flyers, company info, or financial aid information by clicking the Media icon (left toolbar) and selecting documents that pertain to the solutions you suggest in the bid.
PDF documents are combined with the bid document as a seamless part of the proposal.
Other media types such as JPEG, PNG, GIF, PDF, MP4, QT, WMV, AVI, OGV, WEBM, DOC, DOCX, PPT, PPTX, PPS, PPSX, XLS, XLSX, MPGA, OGA, WAV, CSV, TXT will show as a link on the Additional Media

page within the bid document.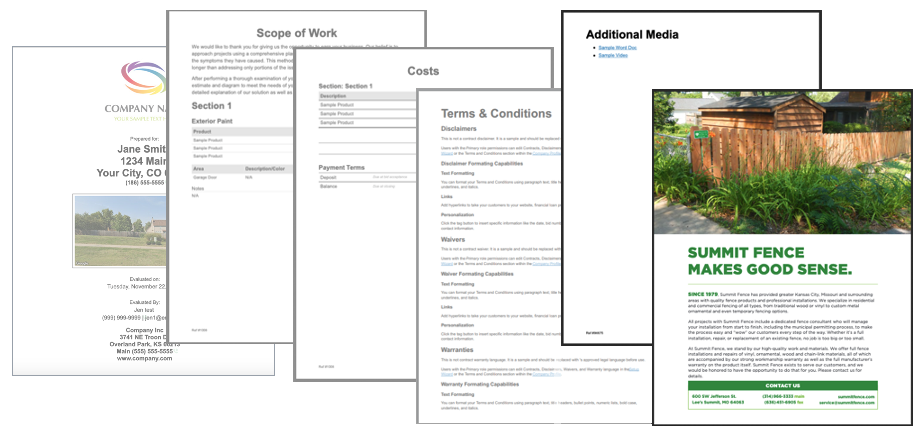 ---
Add Media via Setup Wizard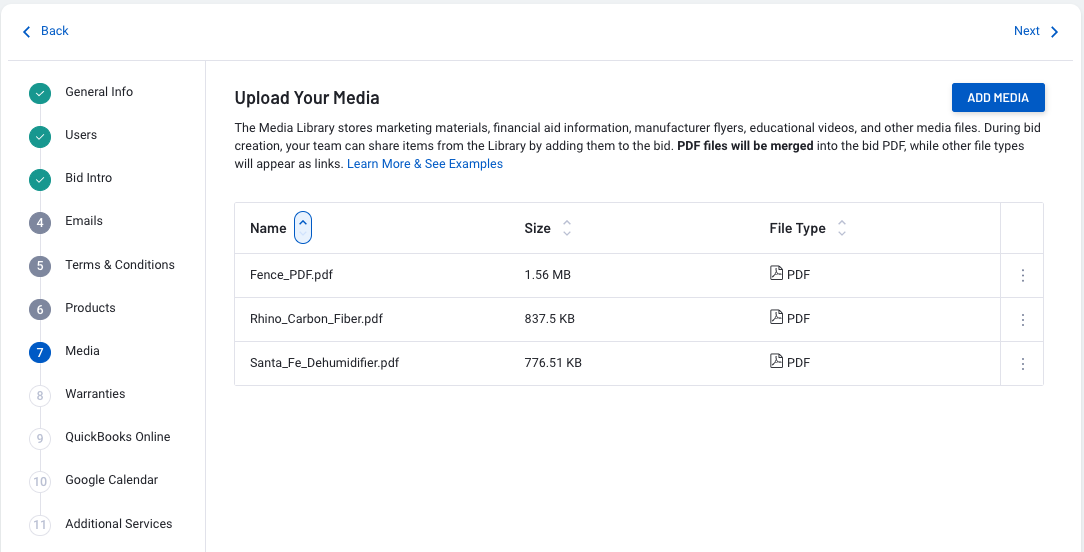 Upload a file to include in the Media Library.
Click the Setup button at the top left of the screen to open the Setup Wizard.
Select the

Media

step.
Click the Add Media button.
Drop, paste or browse to the file(s) you want to add.
Click the upload files button. Your files will show in a table within the setup wizard.
To edit the name and description of your files, click the 3-dot menu, select edit, make your changes and click save.
Click Next.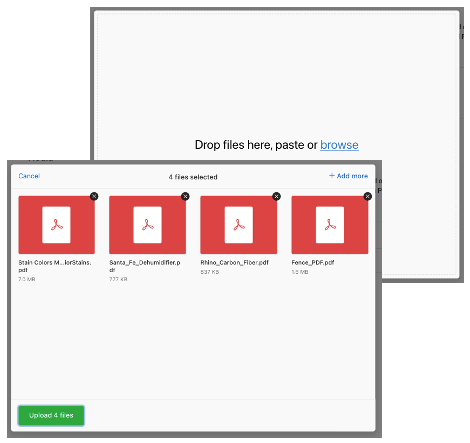 ---
Add Media via Company Profile
Upload a file to include in the Media Library.
Primary Users can find the Company Profile by clicking on the user icon in the upper right corner of the screen and selecting

Company Profile

. (To find the user icon on a tablet or mobile device, select the 3-line hamburger menu on the top right of your screen.)
Select

Media Library

on the left side of the screen.
Click the Add Media button.
Complete the name and optional description field.
Click Choose file to select the media from your computer and click upload.
Click Save.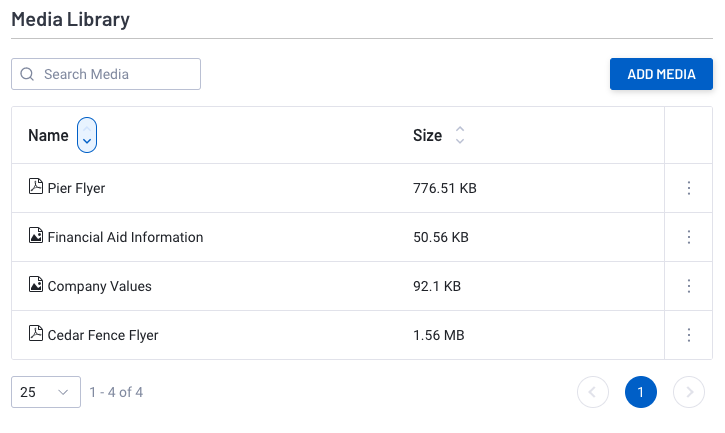 ---
Manage Media
The Media Library tab displays all available media uploaded to the system.
Edit, preview or delete your previously uploaded media.
Primary Users can access the Company Profile from the User Menu Icon (upper right)
Select the

Media Library

section from the Company Profile.
Select Edit from the item's Action Menu icon.
Edit the name and description, or choose a different file to replace the old one.
Click Save.
Click Preview from the item's Action Menu

icon to view media as it would appear to a customer.

Click Delete

from the item's

Action Menu

icon to erase media from the library.