Edit Marketing Inputs for Use in Metrics

---
The "How did you hear about us?" Drop Down List: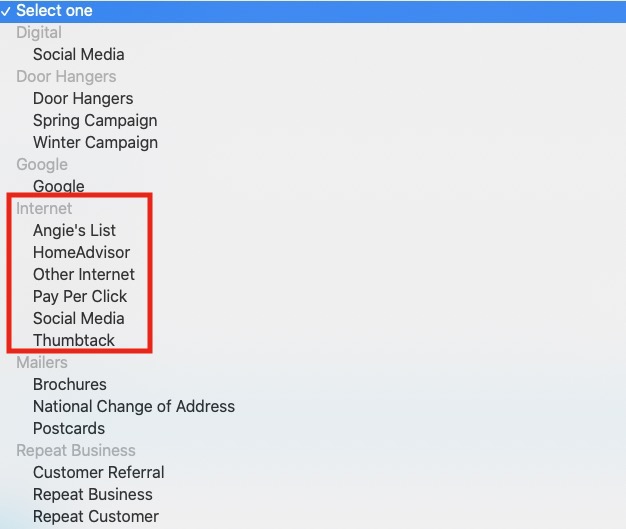 Input marketing costs to utilize the marketing report for Metrics.
Please access the Marketing tab from the top navigation bar.
---
Marketing Source
Add a Category
A marketing category houses marketing sources.
Select Add Category.
Add a category name.
Select Save.
Add a Source
Add a source to select in the "How did you hear about us?" drop down list when creating a project.
Select Add Source from a previously added category.
Select a parent category from the drop down list.
Enter the source name.
Click Save
---
Add a Spend
Add marketing & advertising expenses to a marketing source. The costs entered will be reflected within the Marketing report within the Metrics tab.
Select Add Spend.
Complete the required information.
Click Save.